Workshop on Nano Security: From Nano-Electronics to Secure Systems (NanoSec'23)
Workshop Scope
Today's societies critically depend on electronic systems. Security of such systems are facing completely new challenges due to the ongoing transition to radically new types of nano-electronic devices, such as memristors, spintronics, or carbon nanotubes. The use of such emerging nano-technologies is inevitable to address the essential needs related to energy efficiency, computing power and performance. Therefore, the entire industry are switching to emerging nano-electronics alongside scaled CMOS technologies in heterogeneous integrated systems. These technologies come with new properties and also facilitate the development of radically different computer architectures.
The proposed workshop will bring together researchers from hardware-oriented security and from emerging hardware technology. It will explore the potential of new technologies and architectures to provide new opportunities for achieving security targets, but it will also raise questions about their vulnerabilities to new types of hardware-oriented attacks. The workshop is based on a Priority Program https://spp-nanosecurity.uni-stuttgart.de/ funded since 2019 by the German DFG, and will be open to members and non-members of that Priority Program alike.
Contact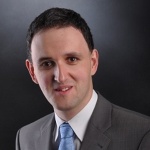 Ilia Polian
Prof. Dr. rer. nat. habil.
University of Stuttgart